MIXEDNESS is a narrative media space at the 198 Gallery Contemporary Arts & Learning that consists of three audio-visual installations that reflect back experiences from mixed-race people to the general audience. It offers the visitor a glimmer of the complexity of mixed-race identities and current thoughts and questions on this topic to start a possible dialogue about how whatever race are forming mirrors of identities.
There are stories and experiences to share that go beyond the never-ending question of "Where do you come from?"

This exhibition is a long-term research-based project by Lea Nagano that manifests the mutual experience of MIXEDNESS in daily life into an experiential space. It was developed in collaboration with various people who are passionate about this topic.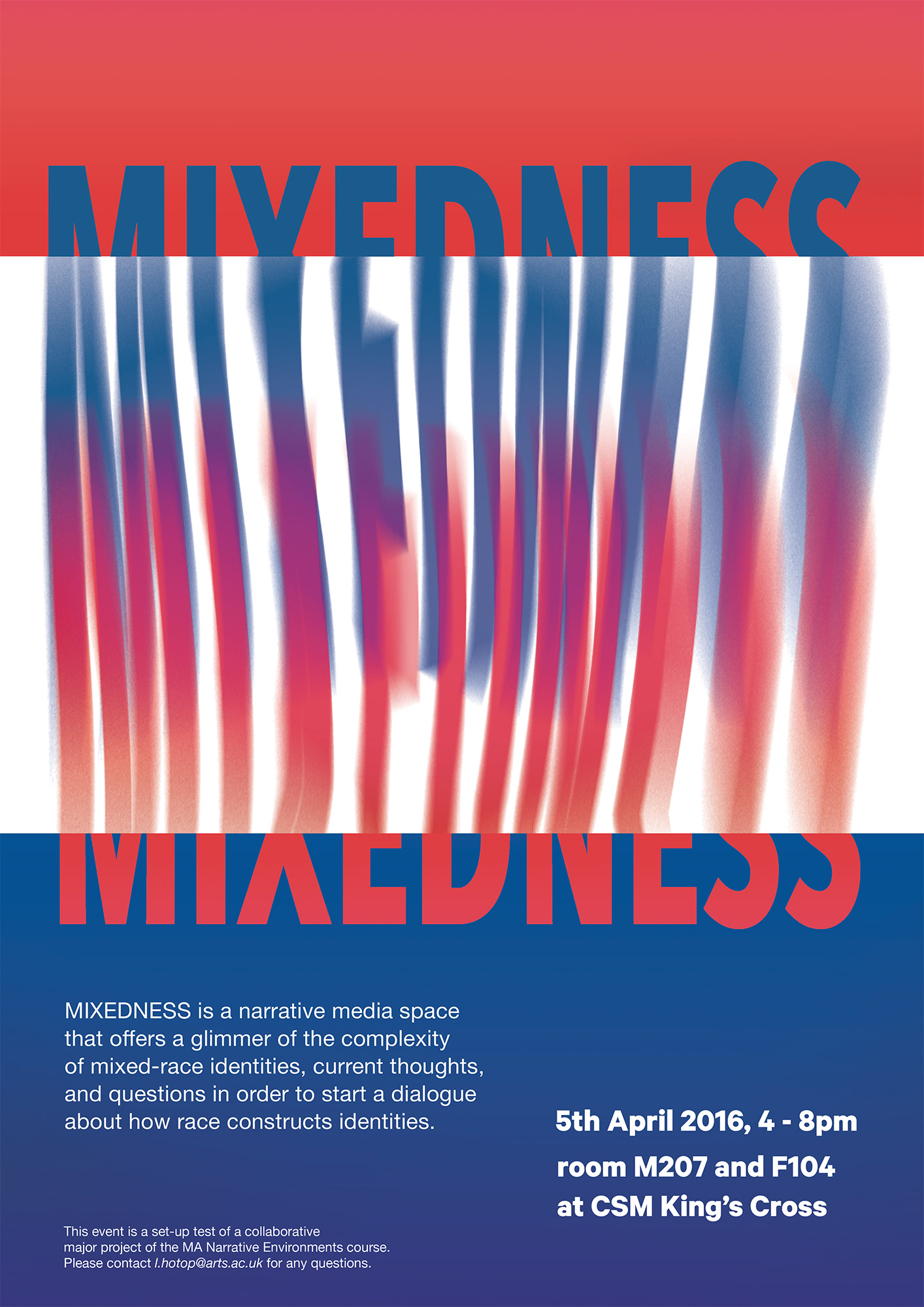 Collaboration with:  Lea Nagano